EML's main characteristic is its diversity. EML excels in executing the Project Management Cycle, which acts as a crucial coordinating mechanism of policy and the integration of resources and institutions in a wide spectrum of fields and areas. EML achieves this by providing professional services in project planning, preparing conceptual & detailed design preparation, project appraising, financing and implementing, monitoring and evaluating and, reporting by using the logical framework approach.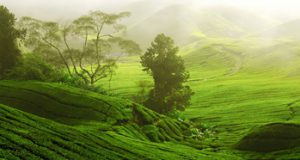 ENVIRONMENT AND NATURAL RESOURCES MANAGEMENT
EML stands as a beacon of excellence through its significant contribution to Sri Lanka's efforts in the conservation of natural resources. From policy planning to enforcement of regulations, EML has successfully implemented many other projects in the conservation of forestry and wildlife, river basins and coastal zones, and climate change. In addition, EML has designed and conducted over 100 environmental impact assessment assignments related to urban development projects including water supply & sanitation, highways and infrastructure development projects with reference to development of tourism.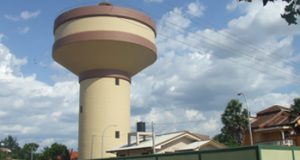 WATER SUPPLY AND SANITATION
EML's experience encapsulates all aspects of water supply and sanitation sector, including feasibility studies, detailed designs, environmental assessments, and socio-economic analysis. EML is/has been a partner in the initial studies, designs and constructions for upgrading/rehabilitation of the entire sewer network of Colombo and adjacent areas, and also in the design and construction of new sewer network in towns, north and south of Colombo. EML is currently overseeing the construction of central wastewater management systems for the Katunayake Export Processing Zone under a contract by the Board of Investment (BOI).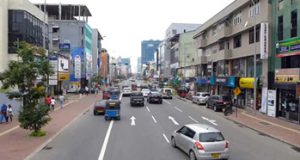 URBAN PLANNING AND INFRASTRUCTURE DEVELOPMENT
EML's know-how in this sector covers regional and urban planning, preparation of master plans, urban infrastructure, roads and highways, harbour and coastal development. EML has been responsible for preparing Master Plans for the Eastern Region Physical Development, Western Region and the Colombo Megapolis Development Project. In addition, EML is also implementing several projects, related to urban infrastructure and harbour developments in different regions of the country. Some of the noteworthy projects EML has undertaken in the recent past include, the Design Supervision and Management Consultancy for Greater Colombo Wastewater Management Project, Local Government Enhancement Sector Project, Southern Province Puraneguma, Western Province Puraneguma, - Metro Colombo Urban Development Project, – Infrastructure Development in Kolonnawa Urban Council and Sri Jayewardenepura Municipal Council, Tsunami and Conflict Affected Region Emergency Projects, Rehabilitation of National Roads Projects, and Harbour Development Projects.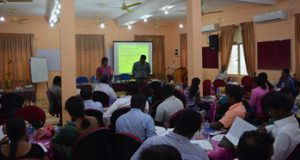 CAPACITY BUILDING AND LIVELIHOOD DEVELOPMENT
Yet another two key areas during the past decade that EML gained strength, have been the implementation of over 20 projects related to human resources development and institutional capacity strengthening. Many of these projects were focused on: efficient service delivery, financial management, transparency and good governance, and responding to emergencies and disasters. EML also has been a partner in the implementation of several projects related to development of livelihoods and micro-financing, including the ADB funded 'Rural Finance Sector Development' Project under which rural finance sector institutions were strengthened for micro finance. This has placed EML in good stead with important stakeholders in the rural communities.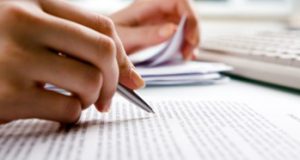 MONITORING AND EVALUATION
Monitoring and evaluation is one of the core areas of EML. To date EML has successfully completed a large number of assignments within Sri Lanka and overseas, including mid-term and end of project evaluations, and monitoring of on-going projects. As the lead firm, EML has successfully monitored the implementation of Canada's Tsunami Response project, which included 30 diverse sub projects in housing, water supply, sanitation and hygiene, livelihoods, community enhancement, effective local governance, child care and gender, and also restoration of eco systems.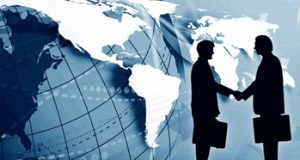 OVERSEAS ASSIGNMENTS
A significant milestone of EML's journey towards success is its breakthrough into the international arena of consultancy services. EML's overseas footprint not only spans the South Asian Region, but the global reach goes far beyond to include the African continent and the Pacific Islands.